It all began with an idea...
In 1977 as a research engineer for the Philadelphia Electric Company, Fred L. Graf (B.S. Mechanical Engineering, Lafayette College) discovered and subsequently developed a concept for using GPR for the detection of underground natural gas leaks. His findings were published and in 1986 he was a featured lecturer at one of the first international GPR conferences. At this time few beyond academia had ever heard of GPR; however, he envisioned widespread GPR usage that could span multiple disciplines and markets. So 1989, he formed Geo-Graf, one of the first companies in the country to exclusively specialize in performing GPR surveys.


Since 1995 Jay Graf (B.S. Chemical Engineering, Penn State) has worked full-time at Geo-Graf. He initially assisted his father as a field technician gaining valuable hands-on experience in the use of GPR. As other geophysical technologies developed, he explored and added those techniques that would best compliment GPR to establish a unique and propriety multi-instrument investigative process. This innovative investigative procedure produced repeatable findings while greatly improving detection rates of targets-of-concern. The result was the promotion of the multi-instrument geophysical investigation from novelty to an essential step in environmental site assessments, civil and geotechnical engineering studies, and even archeological investigations. Now with 30-years of experience and more than 3,500 completed projects, Jay Graf is one of the region's foremost GPR experts.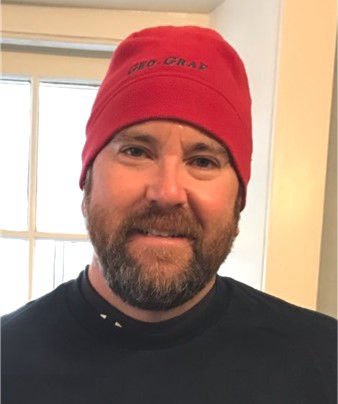 Jay Graf
Owner
Jay first started working summers and holidays at Geo-Graf in the early 1990's while attending Penn State. In 1995 upon completion of a B.S. degree in Chemical Engineering , he decided to join his father's business full time. In 2003, his father retired and Jay took over the daily operations of the company.

Now owner and principal geophysicist at Geo-Graf for nearly 20-years, Jay has over 30-years of experience using GPR and other geophysical techniques. To date, Jay personally conducts every Geo-Graf field investigation.
Page was built with Mobirise theme